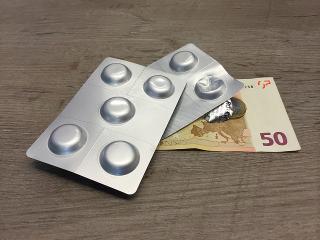 best short term health insurance" />Consumers who struggle to get health insurance covers have limited options. The available less expensive options offer little protection and benefits; hence they are not the best if you suffer pre-existing severe conditions or expect primary medical services like childbirth.
The Department of Health and Human Services acknowledges that short-term insurance plans have drawbacks and should only cover the health needs of otherwise healthy people. Read the following guideline to understanding whether your short-term health insurance plans will cover your case.
Drawbacks of the best short term health insurance plans
Limited coverage
As stated above, the short-term insurance plan is an affordable option for healthy people who enjoy a high income and stable, healthy state. However, you will likely be denied coverage if you have a chronic illness.
Another standard limitation is you do not guarantee to earn a renewal when the current one expires. The younger and healthy lot can benefit from short-term plans because they cover minor issues for the recommended short duration. In contrast, anyone suffering from severe illnesses like cancer cannot benefit from short-term plans to receive oncology drugs. You may want to check the detailed quotes on Fast Health Quotes so you do not end up with a cover that does not cover expensive medical services and drugs.
They have exaggerated marketing pitches.
You can only buy a short-term plan from the broker or the insurance company. Make sure you work with a reputable broker to buy a plan that fits your budget, lifestyle, and medical needs. Take time to understand what you will get from the local broker before committing to the plan. Fast Health Quotes has a free quoting tool that highlights the financial details to make an intelligent choice.
Restricted sale
As stated above, there is a limit on where you can buy the best short-term health insurance. In addition, some states like New York, New Jersey, and Massachusetts restrict the sale of any short-term insurance, while others have a limit on the length of the plan.
Some conditions deny you a short-term insurance plan
Short-term plans use various tactics to avoid paying massive amounts. As explained above, they only cover minor or temporary health conditions. In addition, they have a broad exclusion of health conditions that cannot receive treatment. Be advised that the plan will not cover any condition not indicated in the application form or an illness during the plan's contract.
The system is quick to deny coverage if you have a preexisting illness that falls outside the detailed financial coverage. The latter rule is applicable even if you report a condition that leads to the primary illness. An example is that you will be denied coverage if you reported high blood pressure before getting the plan, then developed a heart condition after getting the insurance.
The best short-term health insurance plan has comprehensive coverage for minor issues. It is better to get in touch with us at (855)-249-4939 for a detailed consultation or use the online quoting tool for the financial data of the plan.
Prime MarketCare One LLC
(855)-249-4939
1400 Bayview Drive Suite 610, Fort Lauderdale, FL 33304
View Larger Map
We welcome your comments!