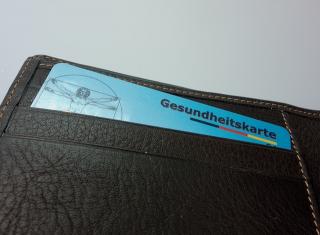 short term health insurance california" />Short term health insurance in California is no longer an unlimited option at most insurance firms, but there are plenty of alternative insurance plans available. New rules, regulations, and guidelines were put into play, which forced out the option of short term health insurance.
By definition, short term medical insurance only lasts for a short duration. The introduction of new guidelines has nearly eliminated the ability to invest in limited duration medical insurance. Health insurance that offers full coverage is crucial for everyone, no matter how old you are. Even people who are in excellent physical health should have protection in place if needed.
Federal laws have accommodations for short term plans for up to three years, but each state made its regulations. In the past, short term policies that lasted one hundred eighty-six days were allowed in the state of California. However, these guidelines have been outdated by new regulations that do not allow new short term health coverage options. Even previous policies can no longer be renewed under the new laws and rules.
Prohibited Sale of Short Term Health Insurance in California
It is no longer possible to purchase short term medical coverage in California, but there are great options to consider. A fixed indemnity or critical illness plans are still viable for California residents who are unable to purchase full-term health coverage plans. Unfortunately, short term plans are no longer an option, but there are other avenues worth exploring.
Traditionally, insurance coverage requires a full-body physical and complete medical records of an applicant for approval. It is becoming increasingly difficult to find health coverage that accepts people with preexisting conditions that require long term care, such as diabetes. Lots of insurance providers highly suggest work-related health coverage plans, but this option is not available for everyone. It is essential to learn the basic coverage your employer offers its employees.
Typical Questions Related to Short Term Medical Coverage
Short term medical coverage requires very little commitment, which is a problem under current regulations. Short term coverage was a viable option for people with minimal resources, but now that benefit has been taken away. After finding the right insurance provider, you might be surprised to learn that long term coverage offers many benefits.
Long term medical coverage can promote security in your life because you will always have protection. You won't be taken down by unexpected medical bills or untreated health conditions if you invest in long term coverage. Take the time to thoroughly explore all of your available outlets to find the best range without paying a small fortune.
No Longer Denied by Major Providers
There are new rules in place that can prevent some applicants from being denied coverage based on their existing medical conditions. If you are ready to explore your insurance options, you should get in touch with us at Fast Health Quotes by calling 844-325-2023. We can connect you with insurance quotes that are reasonable and fair without compromising the quality of the available coverage.
Prime MarketCare One LLC
(855)-249-4939
1400 Bayview Drive Suite 610, Fort Lauderdale, FL 33304
View Larger Map
We welcome your comments!