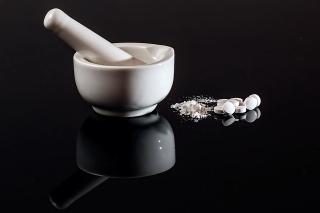 short term health insurance florida" />Having health insurance is essential for your well-being and that of your family. The coverage of a policy allows you to take care of unforeseen events resulting from illnesses and accidents, essentially in the financial aspect. However, traditional policies are not always the best fit in some cases.
Fortunately, Americans today have an excellent alternative: short-term health insurance. If you are evaluating insurance options, it is essential you know more about this option, and what extraordinary advantages it has over traditional coverage.
What is Short term Health Insurance in Florida?
These are policies that provide coverage for a limited period. Some carriers offer policies that last between 30-90 days. Others offer one-year coverage, which you can renew up to two times for a total of 3 years. Usually, these health insurance policies offer limited coverage compared to traditional policies. Typical coverages are unexpected illnesses and injuries, inpatient and outpatient hospital services, and emergency room visits.
Who Is Short-term Insurance Ideal For?
Many families in North America cannot afford traditional health insurance policies. When the Affordable Care Act (ACA) came into effect, the use of this type of insurance was restricted to young people and to those citizens who could not afford a standard policy. However, in 2019 the federal government made a favorable change, and today anyone can apply for a short-term plan. This offers a temporary alternative to any American who requires this support.
These coverages are ideal for those who are uninsured at any given time, like people who are changing jobs. They are also useful if you missed the open enrollment for the year and don't qualify for the special enrollment period. Another common use is if you need protection for a special activity or trip, or if you are waiting for Medicare protection to begin.
What Advantages Do Short-term Policies Have Over Traditional Policies?
These coverages are the most flexible on the market. Since the policies do not need to meet the ten essential benefits that ACA health plans require, carriers offer different plans according to the needs of the insured.
Also, you can choose the duration of protection from 30 days to 3 years, which gives you a great power of decision on the duration of the insurance. It all depends on your requirements and your specific needs. Although the policies are not renewable after a certain limit, you can still choose a different coverage from another provider. For this, it is wise to talk to a premium brokerage agency, like Fast Health Insurance Quote.
Many people with chronic illnesses are turned down for traditional policies. In other cases, carriers offer protection but at nearly unaffordable premiums. The short-term policy is an excellent low-cost alternative to enjoy coverage under these circumstances.
Trust the Experts
If you consider short-term health insurance in Florida as the ideal alternative for you, you can count on the best insurance brokers: Fast Health Insurance Quote. Let our team of specialists offer you the ideal short-term policy at the most competitive prices in the market. Contact us.
Prime MarketCare One LLC
(855)-249-4939
1400 Bayview Drive Suite 610, Fort Lauderdale, FL 33304
View Larger Map
We welcome your comments!