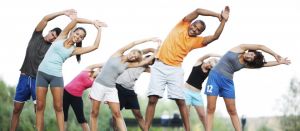 non obamacare health insurance" />Obamacare, or the Affordable Care Act (ACA), was created to make health insurance more affordable to people. The goal was to make it available to more individuals, especially those between 100% and 400% of the federal poverty level, FPL.
Another objective for creating Obamacare was to expand the Medicaid program to cover all adults with income below 138% of the FPL. In fact, not all states have expanded their Medicaid programs.
Finally, another reason for creating Obamacare is to offer support for innovative medical care methods to lower the costs of the services.
However, there is a period for signing up to Obamacare that opens for a limited time, and it could occur that you missed your opportunity. In that case, what are the options for non Obamacare health insurance for you and your family?
Fast Health Quotes as an option for Obamacare
Fast Health Quotes are an affordable option for your health insurance as we have plans that fit your needs. Besides, it is very easy and quick to get coverage; all you need to do is answer a few questions, select a plan that works for you with the help of a live agent, and sign up.
You will be able to receive next-day coverage. So, it does not matter if you missed the sign-up period for Obamacare; you can still opt for Fast Health Quotes to get the service you need right away, even if all you require currently is a short-term insurance policy.
Besides, we do all of the comparison and research for you, a process that requires time and patience, and we know that you have a very busy life with no time to waste. In addition, there is a great variety of companies to choose from in the health insurance market, so how are you 100% positive about which option works best for you?
Fast Health Quotes will help you get health insurance quotes for you in minutes.
How can you benefit from health insurance?
There are many ways to benefit from health insurance. One of them is that you are covered even if your lifestyle changes. Health insurance lifts a weight off your shoulders, so you do not have to worry about being able to receive proper medical attention if needed.
Plus, medical costs are rising continually, and what we make with our jobs sometimes is not enough, and the idea is not to empty the bank accounts if something were to happen regarding your health. Health insurance will be your ally in moments where you are struggling the most.
Even if you are healthy, life is unpredictable, and you never know when you may need to use health insurance for yourself. It is not about age either since there is no perfect age for getting insurance; you could need one at any point in your life.
Therefore, it is better to have insurance and not need to use it than to need it and not have coverage. Are you ready to get health insurance?
Prime MarketCare One LLC
(855)-249-4939
1400 Bayview Drive Suite 610, Fort Lauderdale, FL 33304
View Larger Map
We welcome your comments!